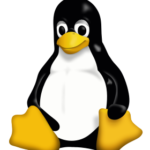 GNU/Linux
The Linux kernel is the most important and significant example of free software and open-source. Born over thirty years ago as a kernel for a "toy" operating system, it is nowadays relentlessly extended and improved by practically all large companies working in the field of Information Technology.
The main reason for this success is that the GNU/Linux operating system can be adapted and optimized for any corporate project In practice, a company is able to control appropriately how each software component of a project, from the Linux kernel to the user applications, is implemented.
Our founding partners have worked with the Linux kernel for more than twenty years, the know how of Epigenesys on GNU/Linux operating systems is particularly significant and appreciated by our customers who rely on us to:
Port the kernel Linux kernel on new hardware platforms
Write drivers for I/O devices
Implement personalized versions of Linux distributions
Install Linux on clusters of computers and on embedded systems

Optimize perfomances

Monitor and debug existing projects
Linux Training
We offer advanced courses on all topics related to GNU/Linux and to the Linus kernel. Our courses are designed for companies and professionals who wish to broaden their area of expertise and/or acquire state of the art knowledge in one of the above mentioned areas. We offer three levels of courses; base, intermediate and advanced.